Denver CBD: CBD Company News and Product Review Updates

- Ad -
Denver CBD: Full Spectrum Hemp Oil Extract Drops, Pain Rubs and Gummies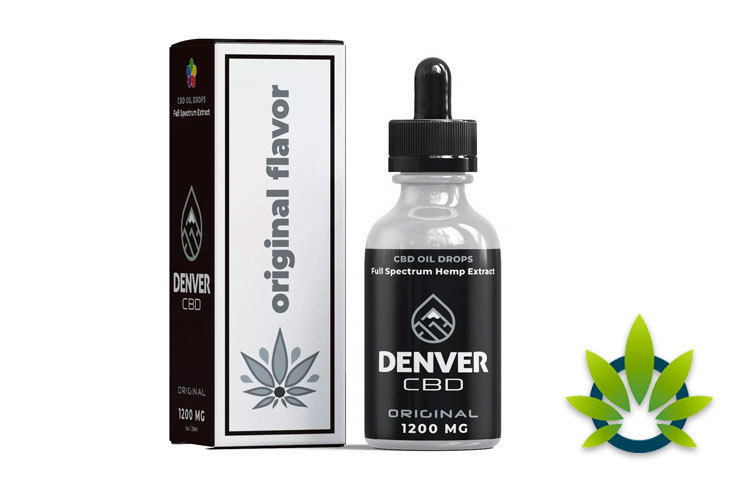 The cannabidiol (CBD) extract from the hemp plant has numerous benefits to the body. Denver CBD developers carefully refined their product to regulate mood, pain, response to memory stress, immunity and other relevant health issues. Basing their extract from the high quality Colorado hemp, Denver ensures only the best for its clients.
Seeds and growing
To get the utmost superior quality CBD, the source of the product has to be the best right from the seed stage. With this in mind Denver CBD acquires high quality seeds and plant them in 100% organic soil where they get all the suitable nutrients. All contaminants of the soil are eliminated and the best farmers found to nurture the plants. Absolutely no chemicals are allowed during the harvest and extraction of CBD from the world-class hemp plant.
Extraction
and testing
Denver CBD used a state-of-the art thermal extraction method that does not involve any chemicals to be exposed to the extract. In has been tested twice by leading third party US labs for potency and purity. Importantly, any purchase has a thirty-day warranty for money back if results are not impressive enough.
Denver CBD Products
Denver CBD  specializes in pain-relieving and deeper sleep inducing products. They assure effectivity from the first instance of use. Denver CBD products help you sleep better, reduce pain and inflammation and drastically lower anxiety levels.
Among their esteemed products include CBD orals drops or cinnamon and peppermint flavors; a sleep serum, gummies, formulas, and rubs.
How Denver CBD
works
Using a dropper, put the CBD drops under the tongue and wait for at least 30 second before swallowing. Through this process, the CBD bypasses the kidneys and gets straight into the blood stream and hence works faster. The drops can also be consumed by being added to favorite drinks such as tea. For the serum, it's recommended to use 30 minute prior to sleeping.
Dosages
They come in doses of 600mg, 1200mg, 2400mg and 3600mg in a 30ml dropper bottle. Use as advised by doctor.
Precautions
Denver CBD products are only sold to people over the age of 18 and therefore, not suitable for consumption by younger people. Please note that the same should be kept away from reach of children under the age of 18. Where the client is suffering from a medical condition, it is unwise to consume without consulting their doctor. It is also prohibited to use when lactating or pregnant as complications may arise where enough food is not consumed as a result. In the event of adverse reaction to the dose it is also recommended that intake is discontinued immediately.
Denver CBD Benefits
Denver CBD products are different from their competitor products as the varieties of health issues they can solve are numerous. These issues and conditions include but are not limited to; seizure disorders, appetite, sleep problems, migraines, chronic pain, skin problems, depression, inflammation, nausea Crohn's disease, cancer, multiple sclerosis, anxiety, and depression among others.

TimesofCBD is the most active daily CBD news publication featuring the latest cannabis industry stories and marijuana market trends. As the leader in CBD-centric content curation, we invite all readers to come for the headlines and stay for the insights. Quality is the top priority when presenting user guides, analyzing product reviews and reporting fact-checked news announcements. All information is for educational and informational purposes only. Disclaimer.
Got news? Email contact@timesofcbd.com