CBD Caring: CBD Company News and Product Review Updates

- Ad -
CBD Caring: Buy High-Quality Hemp Cannabidiol (CBD Oil) Wellness Products Store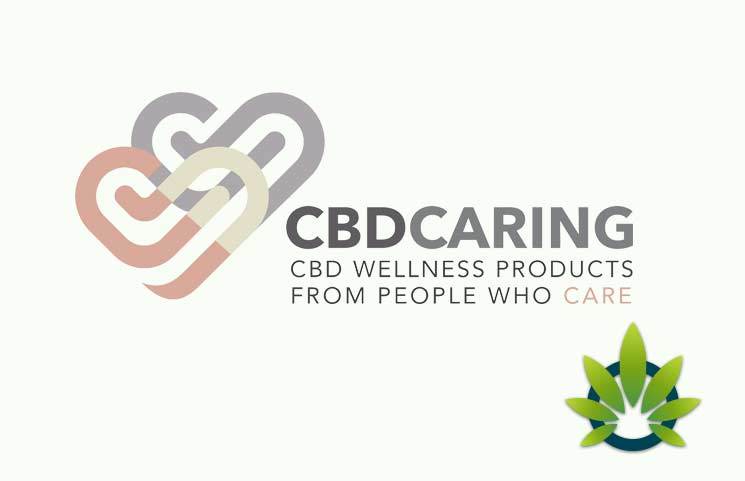 When it comes to choosing a CBD line, some factors that consumers should keep in mind are reliability and trust. Are the products reliable? Can the brand be trusted by what's been shared? Often times, it is hard to tell deliberating the fact that some brands simply stop at making claims without providing essential evidence. This makes consumers' experience all the more puzzling because of CBD's nature along with it still having a lot of room for growth. Another way reliability and trust can be assessed is through the reach said brand has attained. This is where CBDCaring comes into play.
The bar has always been set high for CBDCaring, as it is the only brand that has achieved the "Entrepreneur Top 100 List" for challenging medical standards. If this isn't reassuring enough, CBDCaring has been distinguished as the only 100% woman-owned and led brand. As interesting as the claims sound, the following review will look closely at CBDCaring and where it comes from, along with the different products offered and the measures taken to simplify consumers' hunt for essentials.
What Is CBD Caring?
CBDCaring is supposedly like a medicine cabinet, housing different solutions to ensure one's overall wellness is attained. In particular, said cabinet is available for both humans and pets, which carry a wide range of plant-based medicine to induce convenient uses and immediate results. The existence of CBDCaring would not have been possible if it weren't for its parent company, Altitude Products.
Overview On Altitude Products
Led by Founder and CEO, Krista Whitley, who has been awarded for her entrepreneurial skills, started Altitude Products on the comfort of her couch. Together with her 100% female Board of Directors, Whitley has expanded Altitude Products to the point where it has been recognized as a cannabis leader within the medical sector. The foundation of Altitude Products is the notion of retorting to natural meals, as the team continuously works towards providing products that can easily replace prescription drugs and dangerous pills.
Whitley's leadership has grabbed the attention of many, as she has since been addressed as "The Real Deal" by business legend, Kevin O'Leary, honored as "Woman to Watch" by Vegas Inc., and is reckoned as one of the "Top 100 Power Women of Las Vegas". This clearly shows CBDCaring's overall reliability, as part of a brand's success rests in the efforts taken by the leadership team!
Now that we have some understanding of CBDCaring and what it has been based on, let's look closely at the products offered by addressing the Best Sellers and going from there!
CBD Caring Best Selling Products
Based on CBDCaring's official website, some of their best sellers are the Ease Elixir, Salmon Oil Tincture, Knob Polish and Bacio Della Morte.
Ease Elixir
Ease Elixir by Wellness CBD 1937 is a tincture designed to help relieve anxiety and insomnia while emphasizing on mental clarity to name a few. Each tincture is said to contain CBD isolate of strengths ranging between 500mg and 2500mg.
Salmon Oil Tincture
Whisker Wellness' Salmon Oil Tincture is a pet essential devised specifically for dogs and cats. As the name hints, wild salmon has been included along with essential healthy fats and hemp-extracted CBD. Since pets too experience anxiety, but at accelerated levels due to their surroundings, the use of CBD has been believed to be effective. In addition to easing anxiety, the Salmon Oil Tincture is said to be valuable in lessening joint pain, arthritis and even improving coat health.
Knob Polish
Jack's Knob Polish is described as a water-based, personal lubricant. It can be applied according to one's needs, either in one's personal areas or via the anal, as it targets concerns like dryness or excessive tightness.
Bacio Della Morte
Bella's Bacio Della Morte claims to ease dry, chapped lips. What makes it unique compared to other CBD-infused balms, is its addition of charcoal and beeswax, which contribute towards clearer and soft lips via its detoxifying properties. Other ingredients include shea butter and coconut oil.
Altitude Product Brands
By looking at the Best Sellers alone, consumers are surely to learn several facets about CBDCaring. First, each of the products found belong to Altitude Products via their eleven existing brands including:
The Weekend Box And The Weekend Box CBD
The Weekend Box is a monthly subscription box consisting of various cannabis and CBD-only based products respectively. The intent here is to introduce consumers to the different mediums of delivery that are attainable. What makes each box unique is that consumers are provided with a "Guide to Safe Consumption" for optimal results.
Bella
Bella is a line devoted to women's wellness. It supposedly stemmed from a personal experience. More specifically, Krista Whitley's eldest daughter, Bella has been facing eczema for all of her life. Hence, the existence of the brand Bella, which not only aims to repair skin conditions, but also stimulate confidence in women around the world.
Jack
Jack, which might naturally be perceived as a brand devoted to men, is actually for everyone. Established in 2018, Jack delivers personal health products to enhance one's sexual desire and experiences. With more focus on male health, it has been deemed an affordable CBD infusion that can be enjoyed by many.
Felix & Ambrosia
Felix & Ambrosia was founded on the notion of attending festivals. In general, when consumers attend festivals, they normally do so on a sunny day where long hours can be spent exploring different aspects. This being said, most of Felix & Ambrosia's focus rests in providing CBD infused sunscreens, tincture drops and more to consumers of all ages.
Wellness CBD 1937
Wellness CBD 1937 has allegedly been founded on ridding the CBD market of false claims and misconceptions. Today, it serves as a brand that devotes to solving common health concerns such as immune health, inflammation, anxiety and chronic discomfort.
DailyCBD
As the name implies, DailyCBD concentrates on plant medicine – nothing more, nothing less. This means consumers can expect essentials that are free of filler ingredients and that are safe for daily consumption.
Black Belt CBD
Black Belt CBD has been created for the physically active bunch. When it comes to training, muscles get torn, exhaustion sparks and the need to find immediate relief increases. Black Belt CBD claims to deliver various cannabinoids-related supplements such as pre-workout, protein and post-workouts.
Whisker Wellness
Whisker Wellness is line targeting pet health. Because pets also house the very same endocannabinoid system (eCS) humans do, they too can reap the benefits of CBD. Most of the products offered have been tailored according to pet sizes, as each size reflects different tolerance levels. Most importantly, said products contain 0% THC, which is crucial for pets, as its consumption can be dangerous given their sensitive systems.
HempCaring
HempCaring, just like CBDCaring, is a database-like brand that carries a wide range of solutions one can choose from. Each of the brands found are believed to exhibit wellness and safety of both pets and humans.
The analysis above is indicative of what Altitude Products truly reflects – i.e. one's entire body. No brand like it exists to date, considering the fact that every possible façade of human health has been measured (i.e. from as external as one's skin health to as deep as one's personal health needs).
Another point worth mentioning here is quality. Given that CBDCaring only carries Altitude Products, we have been informed by Whitley herself, that everything from formulating, manufacturing and distributing has been completed at their 13,000 square feet facility based in Las Vegas, Nevada. Since most of the operations are completed in Nevada, consumers need not fear of legal concerns, as the state views CBD as being legal given that it is derived from industrial hemp with the accepted THC threshold of 0.3%.
How Has CBD Caring Simplified Consumers' Hunt For CBD Products?
What makes CBDCaring a desirable CBD database is how the information has been arranged. For instance, if consumers have a certain problem that needs relieving but aren't sure how to go about treating it, CBDCaring has a selection list where the exact problem can be selected, and in turn, retrieving options one can choose from. Some of the problems listed include anxiety, chronic pain, insomnia, mental clarity, muscle recovery and skin sensitivities.
Another advantage of being able to choose between different brands is that it is unlimited. More specifically, products of varying prices will be listed in the event that price is an important factor for consumers. In addition to the unlimited options available, CBDCaring also keeps consumers updated on newly released products via their "New Arrival" section.
CBD Caring Final Thoughts
According to the rather wide-ranging analysis above, it is evident that CBDCaring functions as a one-stop shopping place for one's entire CBD-related health products' needs. What strikes them as innovative is the different existing solutions that one would have never imagined otherwise.
Sure, the classics such as oils, tinctures and topicals are crucial forms of CBD-infusions, however, the fact that CBDCaring also cares for the disregarded or unimaginable uses of CBD in relation to personal and sexual health, bath and body, beard essentials for men is praiseworthy.
Most importantly, the equal care given to both male and female consumers is CBDCaring's highlight, along with the varieties offered for pets. Whitley and her team have achieved various lines to target every possible problem that could arise, which is indicative of how educated they are on the properties of cannabinoids as well as their effect on one's health. This does not come too much of a surprise, as the Altitude Products' team members have all come up with potential solutions based on their individualistic concerns and how they've overcome them.
Intriguingly, CBDCaring is also viewed as a potential platform that educates consumers on cannabinoids. This is witnessed via the CBDCaring Blogs and Facebook Page, which break down the different health concerns that can be treated via CBD in a fun and understandable manner.
Finally, CBDCaring is the only brand to carry diverse essentials at affordable prices, as the maximum one could expect to invest is $130. This is typically supposed as the average within the CBD market. Ultimately, CBDCaring not also carries a personal touch but is highly considerate of people's wellness, which is rarely witnessed in business.
CBD Caring: CBD Product Updates
CBD Caring offers a wide variety of products that cover multiple categories listed below:
ANTI-AGING
ATHLETES
BATH & BODY
BEAUTY
BODY CARE
CAPSULES
CBD CARING EXCLUSIVES
CREAMS & LOTIONS
FEATURED
FESTIVAL
FITNESS
HAIR CARE
HANDS & FEET
HEMP
LIP TREATMENTS
MEN'S FACIAL CARE
MEN'S SKIN CARE
NEW ARRIVALS
OUTDOOR
PAIN
PET CARE
SALE
SEXUAL WELLNESS
SKIN CARE
SUN CARE
TINCTURES
TOPICAL OILS
UNCATEGORIZED
VALUE PACKS
CBD Caring: CBD Company News Updates
Location: 9101 W Sahara Ave, #105-346 Las Vegas, Nevada 89117
Money Back Guarantee: Yes
Phone: (702) 902-6316
Email: hellocbdproducts@gmail.com
Online Web Support: Yes
Official Website: cbdcaring.com/

TimesofCBD is the most active daily CBD news publication featuring the latest cannabis industry stories and marijuana market trends. As the leader in CBD-centric content curation, we invite all readers to come for the headlines and stay for the insights. Quality is the top priority when presenting user guides, analyzing product reviews and reporting fact-checked news announcements. All information is for educational and informational purposes only. Disclaimer.
Got news? Email contact@timesofcbd.com