CBD BioCare: CBD Company News and Product Review Updates

- Ad -
CBD BioCare: Full Spectrum CBD Hemp Oil Herbal Drops, Skin Creams And Pain Balms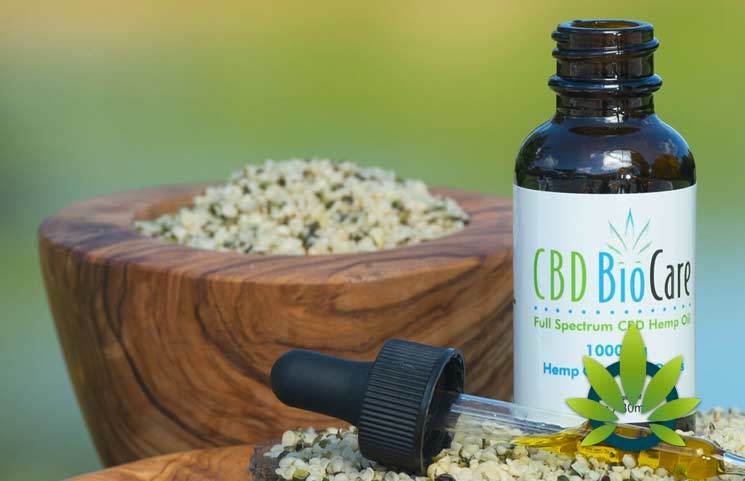 These days, many men and women of legal age are turning to a new option that may be able to provide therapeutic benefits. The option, cannabidiol (CBD), is recognized for its therapeutic benefits. Though there are many new brands on the market that are now offering CBD products, it is imperative to opt for one that users can trust to provide users with the support they are striving for.
About CBD Biocare
CBD Biocare is a brand that offers CBD infused formulas, mainly in areas such as skincare, pain relief and management. The products come in various forms, such as tinctures and topical applications. When used correctly and as directed, the hemp within the formulas may be able to provide therapeutic benefits. According to the brand's website, "At CBD BioCare, our mission is to get CBD into the hands of those who need it the most because we know it can change lives, one bottle at a time."
CBD BioCare Uses Full-Spectrum CBD Oil
It is imperative to understand the qualities of a product before buying. In this case, CBD Biocare uses full-spectrum CBD oil in its products. This means that the formulas still maintain the key elements found in CBD, which include terpenes, fatty acids, and a full range of cannabinoids. Full-spectrum formulas are known to be more effective than the alternative option, which is an isolate. Unlike full-spectrum, isolates are stripped form the key substances that may provide a range of benefits. By choosing a full-spectrum CBD formula, users may also end up more satisfied.
Organically Grown In The United States
Further, the brand's products start with hemp that is organically grown in the United States. Though the brand does not expand on this point, it could mean that the hemp is not grown with pesticides, chemicals, synthetic substances, or other harmful compounds that can detract from the hemp and the overall quality of the end product. By choosing a brand that grows its products organically, users can feel confident that they are adding safe and quality substances to their lifestyle.
Third-Party Tested
Next, the brand ensures that its products are tested by a third-party. The independent testing process verifies the purity and potency of the formulas and only the products that pass the testing process are allowed to be sold. Though the test results do not seem to be readily available, those who are interested in viewing the results may want to contact the brand and request them. The results should provide insight into the full quality of the formulas so that users can make the right decisions.
CBD BioCare Formulas
CBD Biocare offers a number of formulas that men and women may want to consider adding to their lifestyle. Given that it is difficult to identify all of the products, here are just a few that users may want to start with:
CBD BioSkincare With Pure CBD Hemp Oil
This is a CBD Apple Stem Cell Rejuvenating Cream that may be able to provide users with skincare relief, rejuvenation, and longevity. Those who use this product may be well on their way to noticing a more youthful and radiant appearance. The brand claims that the formula is "said to be a hit with some celebrities." To provide such effects, the formula stimulates aging stem skin cells with plant extracts and CBD, which are recognized to reduce the appearance of fine lines and wrinkles.
CBD Bio Care Hemp Oil Drops
Those who are looking for a CBD tincture need not look further. This full-spectrum tincture features a range of cannabinoids that may be able to provide users with therapeutic benefits. In addition to the CBD, the product also features herbal components that can provide the same effect. As the brand explains, the oil can be used orally or topically, depending on the types of benefits that users are seeking.
CBD Pain Balm With Emu Oil
The CBD Pain Balm with Emu Oil is a unique formula. It is used with CBD and emu oil, which both absorb well into the skin. Over time, users may experience various benefits, such as pain relief, anti-inflammatory properties, and so much more. Keep in mind that although there are potential benefits to using this formula, there are no guarantees. As the brand explains, the product has not been approved by the EPA. In addition to the emu oil and CBD, the product is also infused with herbal medicines which are recognized for their health benefits.
These are just a few of the main formulas offered by the brand. For the best results, it is important to incorporate the formulas into one's lifestyle on a regular basis and as directed. More importantly, it is also imperative to understand that the effectiveness of the products can vary from person to person, depending upon their experience with CBD, how they respond to the products, and whether they abide by the usage instructions.
Customer Satisfaction Guarantee
The brand is dedicated to ensuring that its customers are satisfied with the formulas. As a result, the brand offers a customer-satisfaction guarantee. Those who are dissatisfied with the products can contact the brand within 14 days of purchase for a full refund. Keep in mind that the guarantee is good for only 14 days from the date of purchase.
CBD BioCare Summary
Overall, those who are looking for a high-quality CBD brand whose products are mainly focused on skincare and pain relief and management may want to give CBD Biocare a chance. To learn more and to get started with the brand's products, just visit its website today.
CBD BioCare: CBD Product Updates
FULL SPECTRUM CBD OIL 500mg
FULL SPECTRUM CBD LIQUID CAPSULES 10 mg
CBD GUMMIES 20MG
CBD PAIN ROLL-ON
CBD PAIN BALM WITH EMU OIL
ALL NATURAL CBD PAIN CREAM
CBD APPLE STEM CELL REJUVENATING CREAM
CBD COLLAGEN RETINOL CREAM
CBD AM/PM ANTI-AGING MOISTURIZER
ALL NATURAL AGELESS CREAM
CBD UNDER EYE CREAM
ALL NATURAL FACIAL CLEANSING SCRUB
FULL SPECTRUM CBD OIL FOR PETS
PET PREBIOTIC TOPICAL SPRAY FOR HOT SPOTS
FULL SPECTRUM CBD SOFT PET CHEWS – BACON
CBD BioCare: CBD Company News Updates
Location: 7381 114th Avenue Suite #406 Largo, FL 33773
Money Back Guarantee: Yes
Phone: (727) 205-1638
Online Web Support: Yes
Official Website: cbdbiocare.com/

TimesofCBD is the most active daily CBD news publication featuring the latest cannabis industry stories and marijuana market trends. As the leader in CBD-centric content curation, we invite all readers to come for the headlines and stay for the insights. Quality is the top priority when presenting user guides, analyzing product reviews and reporting fact-checked news announcements. All information is for educational and informational purposes only. Disclaimer.
Got news? Email contact@timesofcbd.com