CBD Oil for Memory Benefits: Does Cannabidiol Affect Cognition Function?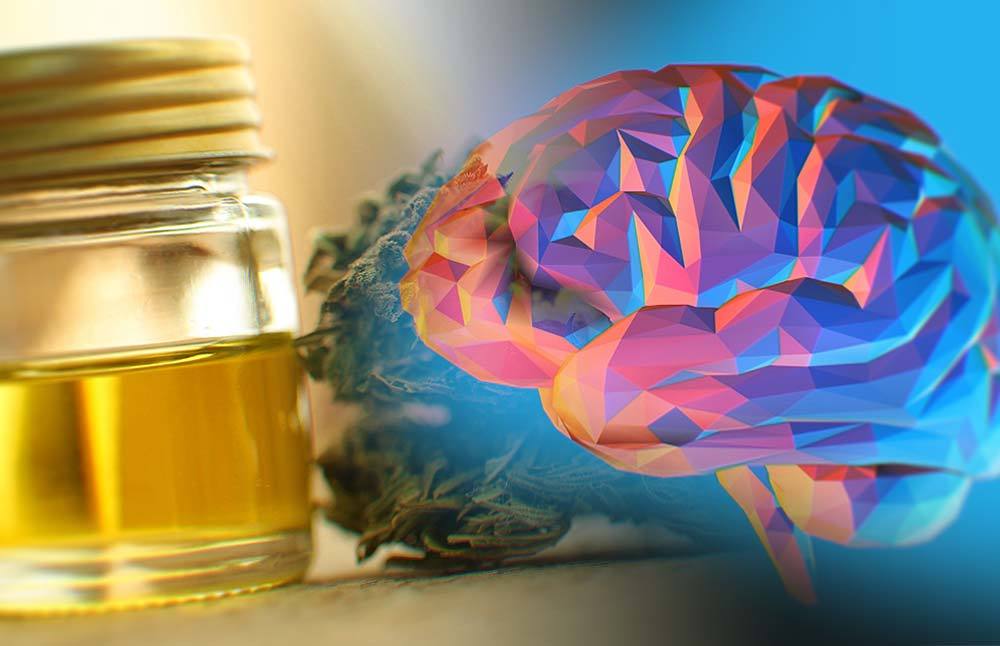 The association of marijuana with memory loss and induced psychosis has been growing since the use of the plant for recreational purposes has increased significantly in recent years. It is often the case, when we forget our car keys or anything or when we are frequently hungry, people mock of being high on weed, as it fires the brain cells dead! Well, this notion can be proven wrong as medical researchers now say that, marijuana use can actually help us protect our brain! Yes, the studies do show that Cannabidiol (CBD) can do this wonder in our brain.
Can CBD Enhance Memory?
The most common fear among people is the gradual decline of memory and sensation with locomotion delay after the age of 50, which is termed as cognitive impairment. Many of us find ourselves in situations where we don't remember why we walked into a room or forgetting our things, where we kept them or even losing them. Syndromes of Alzheimer's, dementia, memory loss, etc also increases our fears. Also, a regular pothead seems to lose his ability to remember and recall things, and scenarios where decision-making sense is affected. It is terrifying to think of these things happening too frequently.
CBD As A Memory Enhancer
The common belief has not changed much even though the recent advances in the research on the effects of cannabis has shown that one of the prominent components of the plant, Cannabidiol (CBD) is actually promoting a healthier brain by helping the growth of neurons. So instead of damaging the brain, it seems that marijuana has the potential to reverse memory loss and help in better mental health.
There are more than 300 different chemical compounds in the cannabis plant. Of the different chemicals, more than 50 are only specific to cannabis. The various components of the cannabis are also present in other plant species. That's the reason why cannabis sometimes smells like mango, pine or like lemon. Among them the most notorious and one of the most abundant compound Tetrahydrocannabinol (THC) is responsible for psychoactive effects. THC gives a higher state of consciousness, an increased sense of euphoria and a relieving experience for the muscles and the neurons. The constituent CBD's counterintuitive nature makes it a potential developer of the neurons in the brain and as such renders it medicinal and therapeutic properties.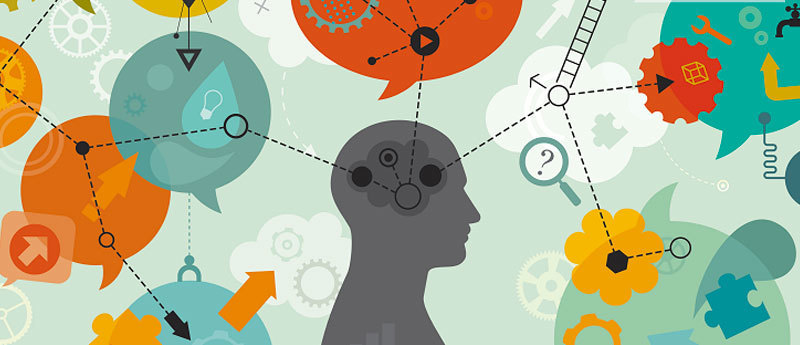 CBD being non-psychoactive gives no feeling of high or stoned, unlike THC. The traditional memory loss concept is dependent on the type of cannabinoids that are contained in the cannabis which is being consumed or used. THC is held responsible for the short-term memory loss cases according to the studies conducted. The key to the therapeutic effects of CBD lies in the fact that it binds with the CBD receptors in the brain in a different way than THC.
People with memory disorders like Alzheimer's have shown some relief after the use of CBD. The recent studies suggest that CBD can be useful in improving the overall cognition of the human. Post-traumatic stress disorder has been shown to heal after the use of cannabis which is mainly due to the regenerative function of CBD.
Researchers Tim Carl and Carl group found that CBD promotes Neurogenesis. It means the growth and development of the neurons, which is helpful in reducing deterioration of cognition and function. According to preclinical studies published in the Frontiers In Pharmacology, it was found that mice which were injected with an induced Alzheimer's disease showed reversal of the deficits which were caused primarily in cognition.
Studies also found that prolonged exposure to CBD for about eight months helped in better social recognition memory deficits. Scientists researching on CBD also state that CBD can reduce brain damage induced by traumas. CBD increased the number of viable brain cells and decreased the number of injured brain cells by more than fifty percent, as researchers agree. It has been shown that CBD binds with the CB2 receptors in the brain and produce anti-inflammatory effects which are related to the immune cells of the brain. This minimizes the inflammation damage caused in the brain.
CBD acts with the specific CB2 receptors and reduces the oxidation damages done, which are responsible for brain damage. The oxidation induces damage leading to Parkinson's and Alzheimer's disease. In a study conducted by Australian researchers, it has shown the improvement of memory and recognition in schizophrenia induced rats which were treated with CBD.
In an extended study of more than twenty peer-reviewed journals conducted by Katrina Green from University of Wollongong, Australia, she found that CBD uses highly improved cognition in diseased states of Alzheimer's, stroke, sepsis, meningitis and even deficits which were due to use of marijuana for recreational purposes. It would be interesting to know that CBD works only in a diseased state and not in the healthy brain. These results prove that CBD can actually enhance memory.
Different Side Of The Research
Other researches show a different side of CBD usage. Some claim that the use of CBD can aid in treating addiction-related conditions and help in recovery because of its memory enhancement effects. Project CBD which was published by a team of scientists at the Universidade Federal de Santa Catarina helps us in understanding the drug addiction fighting capabilities of CBD in detail. Drug addiction becomes a habit because the user associates the drug with some kind of experience. So in order to relive that same experience again, the user tries to use the drug and achieve that same feeling. This re-consolidation with a specific experience by the user leads to the craving for the drug and ultimately it becomes a habit and gradually an abuse.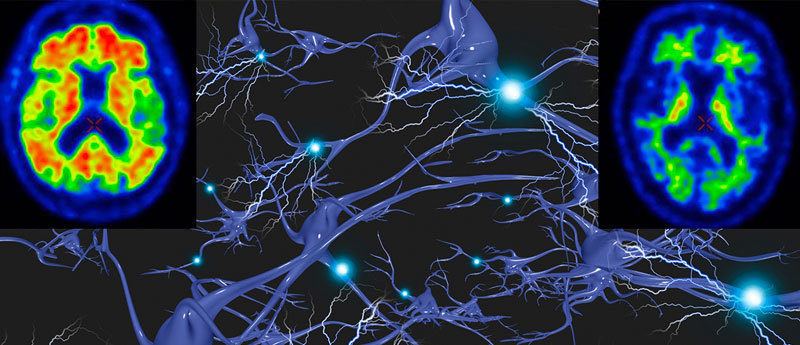 In 2017, a study found that CBD can interfere with this re-consolidation and aid in bringing down the cravings for the drug. The results had been published in the Journal of Addiction Biology. The specific study of mice which were conditioned to be in one room, out of which one had a rewarding morphine association and the other room a nonrewarding. Immediately after the cue exposure, some of the mice were given doses of CBD. The re-consolidation of the cue was interrupted and this reduces the craving for morphine. This can be ideally translated to human behavior. The examination was carried out for a period of two weeks and it was seen that the CBD treated mice preferred the room associated with morphine way lesser than those untreated. It was also seen that the mice retained the protective effect even when they were administered with morphine later.
Thus the effects on memory and recognition were enhanced which helped models to have lesser drug cravings. This is a positive sign to treat addiction-related issues helping the patients to dissociate experiences with the drug use.
CBD Oil For Memory Benefits Conclusion
Based on the various studies conducted, it can be said that CBD promotes neurogenesis. CBD helps in improved cognition which is deteriorated by diseases such as Alzheimer's. However, the proof of CBD enhancing memory is very less, it shouldn't be assumed that cannabis impairs human memory.
The standard of marijuana in Indian Ayurvedic standards makes it a tool for better living by defining good mental health and an optimum growth. The fact that marijuana consists of hundreds of cannabinoids, some of which have effects relating to memory loss, whereas others have a reverse effect.
TimesofCBD always fact checks sources but is not eligible to be held liable for the accuracy in CBD news, medical reports and research guides. Everything here is for educational, informational purposes only. While quality is our priority, no statements found on this website have underwent Food and Drug Administration evaluation. The efficacy of any products or claims made have never been approved by the FDA. No products shall ever be intended to diagnose, treat or cure any disease or prevent any ailment.  Always seek additional medical advice and consultation with a professional healthcare practitioner before considering any CBD.