All Natural Way CBD Oil: Cannabidiol Hemp Extract Tinctures, Sprays and Creams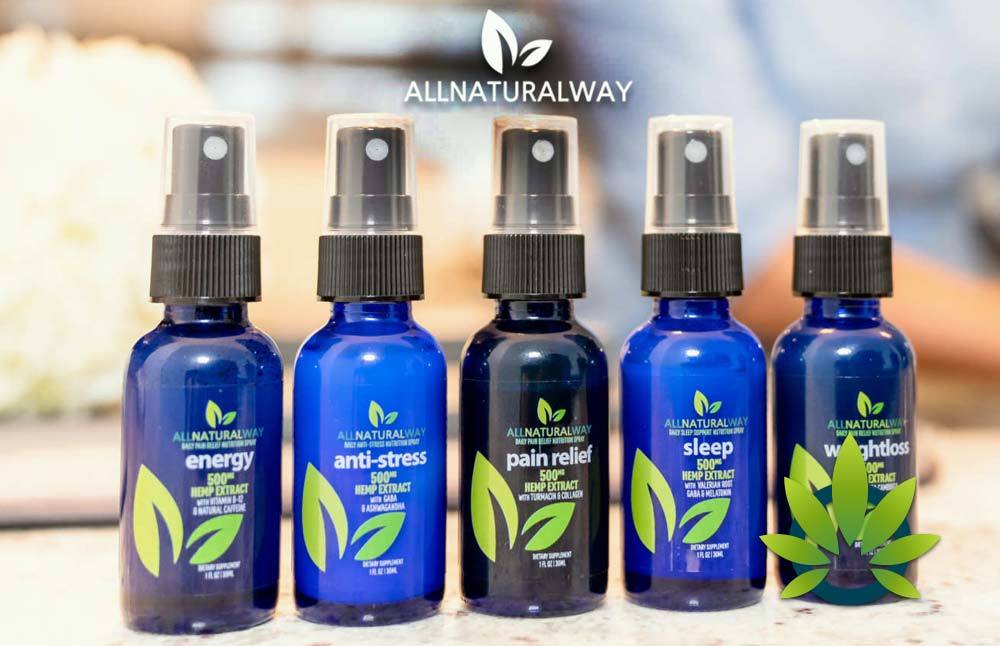 About All Natural Way
All Natural Way is a brand that describes its hemp as "organically grown in the farms that have been preserved for ages and nourished with natural resources. The mountain springs and the optimum temperatures here are beneficial for cultivation processes. The greenhouses are maintained at room temperature. Our team of genetic experts check the hemp plants at all stages of its growth."
Brand Qualities
The brand presents several qualities on its website, including:
Third-Party Tested
Organic Farms
Seal of Trust
Premium Quality
Details about these qualities can be viewed on the brand's website.
All Natural Way Products
As previously mentioned, the brand offers a number of products. The product categories that users will find on the brand's website include:
All Natural Way CBD Spray
All Natural Way features several sprays on its website, including:
Anti-Stress CBD Spray
Sleep CBD Spray
Energy CBD Spray
Specifically, the anti-stress CBD spray is described on the brand's website as a product that "reduces anxiety and stress levels remarkably because of the unique combination of mood regulation and a sense of calm." Per the product description, the formula features 500 mg of CBD, it has 0% THC, and the size/volume of the container is 30mg. In addition, the product webpage features a section where individuals can view the lab results. Generally, lab results can provide individuals with information on the components and composition of a product so that they can make an informed decision concerning their purchase.
The CBD Sleep Spray is described on the brand's website as "designed to help relax your body and mind so you can achieve a peaceful night's sleep. All Natural Way Sleep Support Spray contains natural ingredients like hemp-derived CBD oil, valerian root, GABA, and the hormone melatonin, which is responsible for regulating the sleep cycle in humans. Formulated to combat the effects of insomnia and nighttime anxiety, this peppermint-flavored sleep aid can have you feeling rested in no time." It too features 500 mg of CBD and 0% THC, according to the brand's website. Lab results are also available.
Overall, these are just a few products. There are others that individuals can learn more about on the brand's website.
All information is for general informational and educational purposes only. Nothing should be interpreted as legal or wellness advice.